We had a really enjoyable weekend with all 75 students participating in this year's DataFest. Lots of thanks to our sponsors, students, consultants, and judges!
Here are the winning teams:
Honorable Mention: Best Pattern Detection
Team: Coup D'ata (Trinity College)
Subekshya Bidari, Kalyan Parajuli
Tristan Peirce, Dylan Spagnuolo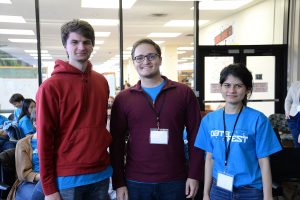 Best Data Preparation
Team: Unsupervised Leopards (Lafayette College/Wesleyan University)
Joshua Arfin, Benjamin Draves, Tiger Huang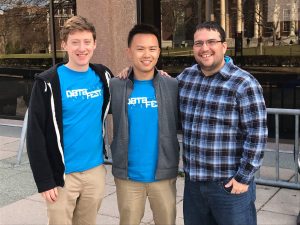 Best Innovation
Team: Data Baes (Wesleyan University)
Tiffany Coons, Jack Gorman, Joli Holmes, Asie Makarova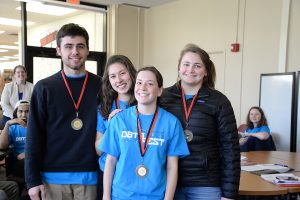 Best in Show
Team: Anscombe's Quartet (Yale University)
Valerie Chen, James Diao, Alan Liu, Cameron Yick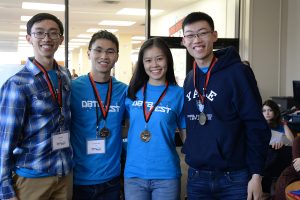 And some pictures of the event!
Photo credit Will Barr '18
DataFest 2017 in the news:
Beating the odds: Students compete in DataFest
Wesleyan Team Honored for "Best Innovation" at 2017 DataFest
University Teams Take Home Two DataFest Awards